We believe that we can empower players to reach their full potential, both as players and
people, by providing them with access to the best resources, facilities, experiences and support.
We bring them to the next level thanks to our GFI Players Centric Methodology. A philosophy that involves fundamental values that define the way we build each player.
Our players improve and learn how to become a professional by training with top coaches with international experience and professional coaching licenses from UEFA and USSF.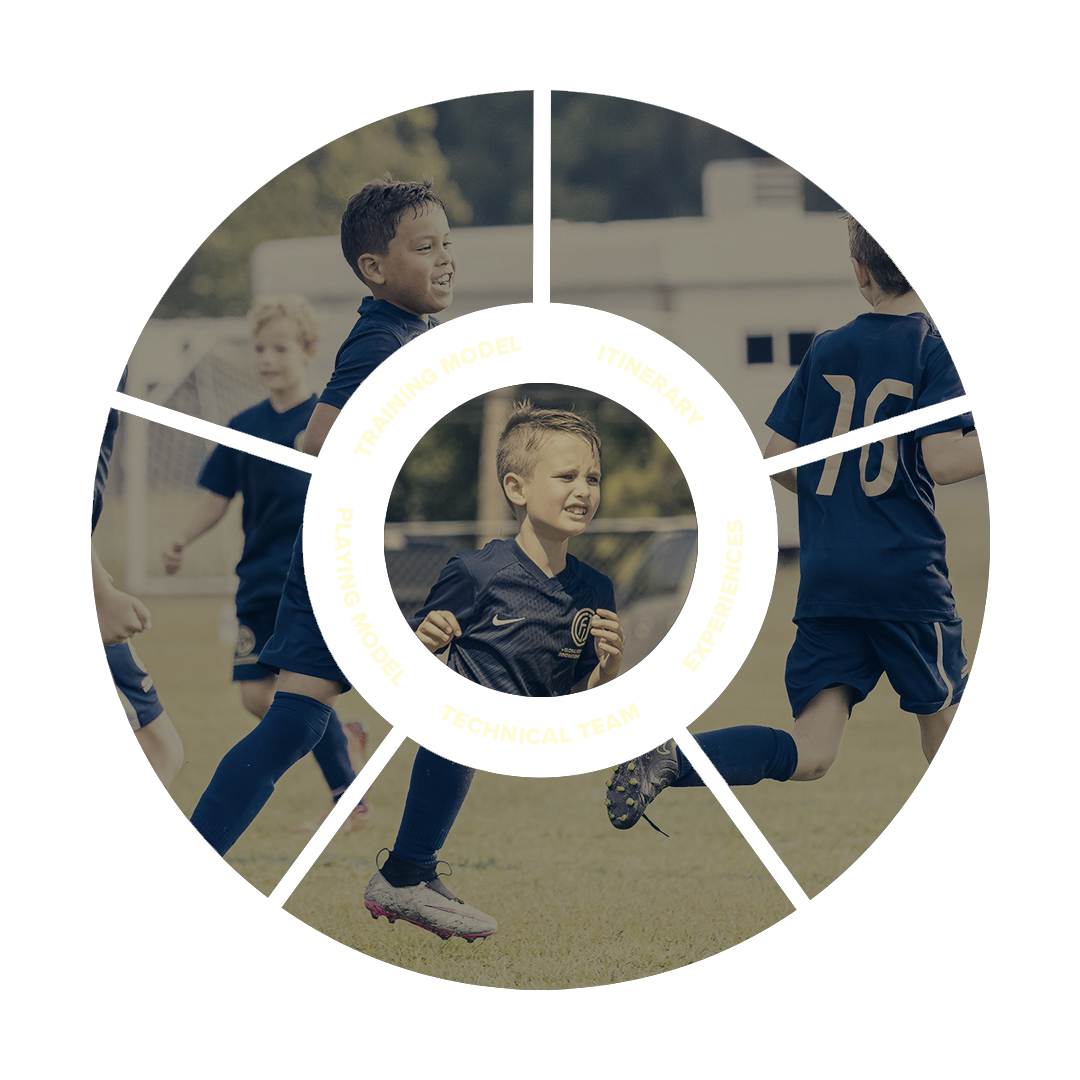 Training Model
Significant learning and cognitive stimulation of each individual player.
Playing Model
Adapted to the individual player's formation.
Influenced by the collective game.
Technical team
Professionals with optimum training and experience in European football.
Experiences
Sporting proposals within a professional context.
Itinerary
Players trained and educated for sporting success.